I. Is dishwashing liquid toxic?
Most of the dishwashing liquid of clear origin or reputable brands of dishwashing liquid are highly safe products to use. However, it will bring unwanted toxins when we use it incorrectly or do not follow the manufacturer's instructions. So how specifically? Let's take a look at 8 mistakes when using dishwashing liquid with Blue Ha Thanh.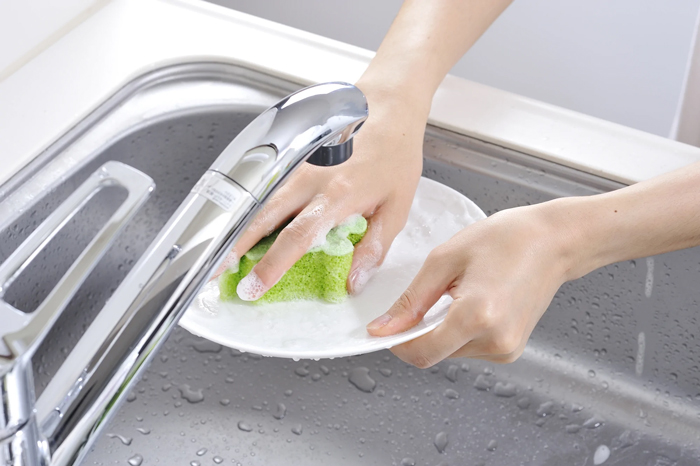 II. Is dishwashing liquid harmful? 6 Mistakes when using dishwashing liquid in the wrong way
1. Using too much dishwashing liquid
Too much soap can mean residue left on your dishes and glassware that not only looks and smells bad, but if dishwashing liquid is toxic – not made with ingredients. natural, can be harmful if ingested. Using too much dishwashing liquid will also cost you money.
2. No sterilization/disinfection for dishwashing pads
Many of us use a sponge to wash our dishes, but while it looks clean, it's actually home to thousands of germs and bacteria, which accumulate in the grooves and hollows on our surfaces. this dish washer.
If you enjoy using a sponge, be sure to disinfect it regularly (at least once a week) and rinse it off between uses.
While still a breeding ground for germs, a better alternative to a sponge is a dish rag, which can be washed regularly, or a dish brush, which can be rinsed and air-dried between dishes. times of use.
3. Do not clean the sink or dishwasher
Kitchen sinks can also harbor germs and bacteria and should be thoroughly cleaned along with the countertop when you've finished washing the dishes, not with the sponge, or you're just spreading germs away. than. Use a clean rag with a bit of Blue Cereal dishwashing liquid to clean your dishwasher area.
Did you know Blue Ha Thanh Dishwashing Liquid is made from only 100% non-toxic active ingredients, is biodegradable, and can remove stubborn grease and dirt without needing to be rinsed again. Cleaning your kitchen has never been easier!
Dishwashers also need to be cleaned regularly because mold can grow due to the heat and moisture it generates. From time to time, pour in a little baking soda or vinegar to clean and remember to clean the food traps, which can cause the dishwasher to not work properly if clogged.
4. Pour dishwashing liquid directly onto dishes
Many people think that doing this gives a higher cleaning effect. That's true, but researchers don't recommend pouring detergent directly onto dishes. Because the stains are only discharged after washing with clean water, the amount of chemicals left on the surface of many dishes. When being reused to store food or chemicals left in food can be secreted and penetrated into the human body, in the long run will cause disease.
Therefore, advice for everyone when using dishwashing liquid, use a separate tray, mix a little solution in water, stir until bubbling before using. Or you can put dishwashing liquid into the water to dip the cleaning pad, the container to create foam and then use a scrubber.

5. Use soap/detergent to wash dishes
Most of the chemical ingredients used in soaps are more toxic dishwashing detergents, there are even some chemicals that cause cancer. When using soap to wash food containers, the remaining chemicals can make the washing and rinsing process, potential risk of hepatitis, stomach, gallbladder disease, reduce the risk of infection. body resistance…
6. Dry your dishes with a dirty towel
We've all done it… get a dish towel to wipe our hands or wipe up spills, but this will coat the towel with germs, which we then spread to freshly washed dishes. when drying.
A better alternative is to use a drying rack to air dry the dishes, and if you must use a towel, change the towels regularly for freshly laundered ones.
III. Which type of dishwashing liquid is safe for babies?
Unlike regular dishwashing liquid which can contain potentially harmful ingredients like surfactants and fragrances containing phthalates (which have been linked to a host of health problems), dishwashing liquid hand skin.
Blue dishwashing liquid has been dermatologically and PH tested to be gentle on hands, washing hands well while remaining greasy and dirty.
Concentrated gel formula
Low foam formula, easy to wash off
Gentle on skin, even baby skin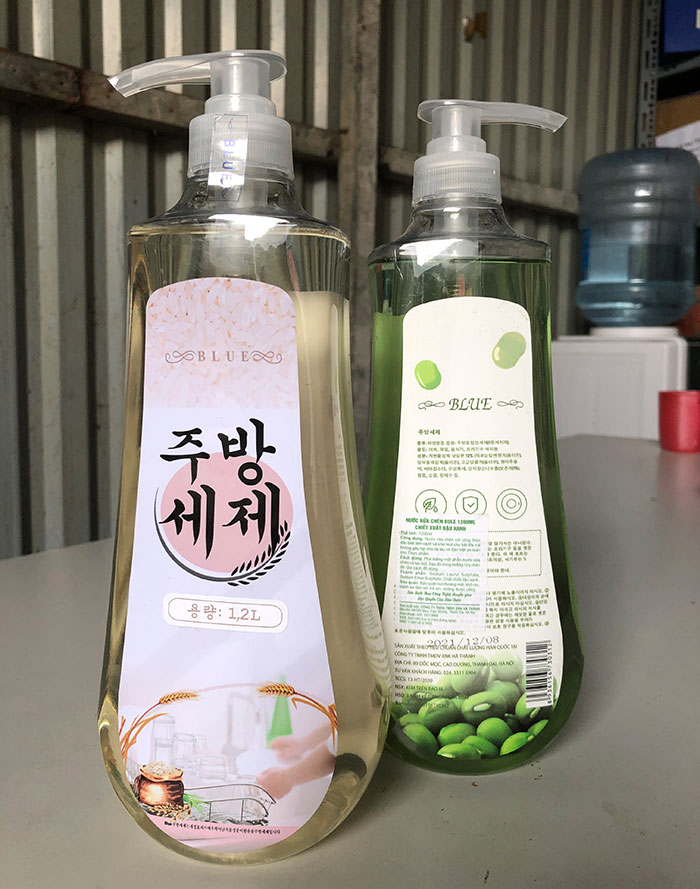 Our innovative, eco-friendly Blue Dishwashing Liquid uses 100% biodegradable safe-sourced active ingredients in a concentrated, easy-to-wash, low-foam, real formula. reduce your water usage.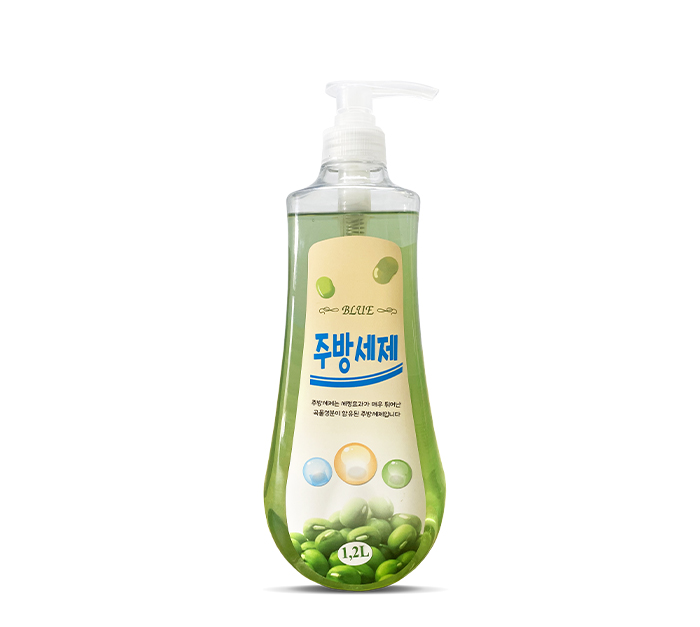 Blue dishwashing liquid protects the surface of kitchen utensils such as: enamel, porcelain, stainless steel, aluminum, cast iron, plastics … to remove grease with just a few drops of dishwashing liquid. The rich nutritional ingredients in Blue rice cereal dishwashing liquid have the effect of removing grease and bacteria.
In short, is dishwashing liquid toxic, dishwashing liquid for hand washing, is a question many housewives ask. With this article, we have introduced to you a dishwashing liquid / dishwashing liquid that is safe for sensitive skin, for babies and babies. Wish you always make the most informed choices.