1. What is dishwashing liquid?
Whether you're washing a sink full of dirty dishes or just a few items, you'll want to use an effective dishwashing detergent to ensure the cleanliness of your dishes, pots, and pans.
Dishwashing liquid is a concentrated liquid that is sure to remove stubborn grease and effectively remove odors and food stains in just one wash, leaving your utensils and dishes clean and fresh, new.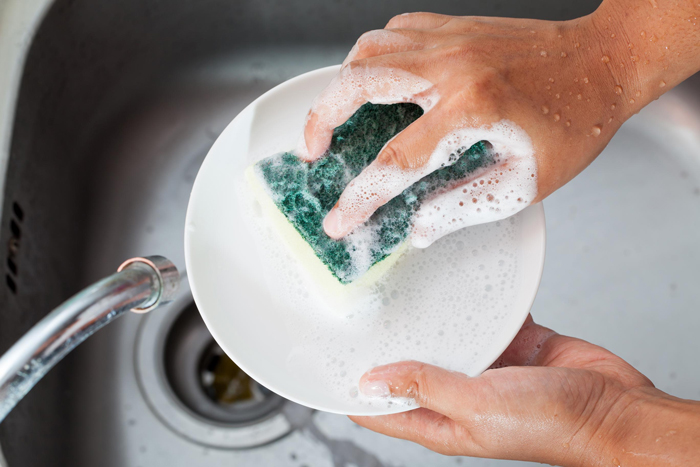 2. How does dish soap work?
Did you know that the way chen water works is very clever? The solution contains molecules that have two opposite sides, one is hydrophilic – meaning it is suitable for combining with water, and the other is hydrophobic – meaning it does everything it can to stay away from water.
The hydrophobic components of the molecules cling to the grease of dirty dishes while the water-soluble components do their best to dissolve in the water. Fortunately, the hydrophilic components are a bit stronger and the molecules are attracted to the water along with the grease.
3. How to use dishwashing liquid?
There are two common ways to use dishwashing liquid:
3.1. Dilute dishwashing oil:
Fill the dish tray or sink with water and add dishwashing liquid. It's more economical and can make your dishwasher last longer, but it saves you money. You only need a faucet or two to make enough soap to wash all your dirty dishes. If you add too much, the foam will take you longer to clean up.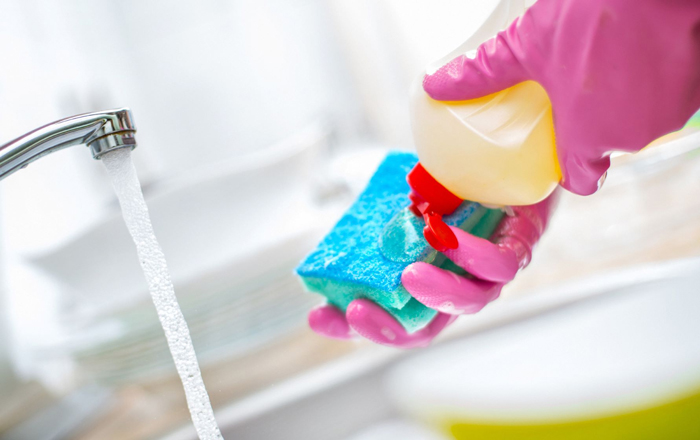 3.2. Drip aromatic dishwashing liquid directly onto dishes:
Apply or drip dishwashing liquid directly to a sponge or washcloth and use it directly to scrub dirty dishes. While it's more convenient this way, if you're doing this technique, it's costing you much more. In addition to using too much dishwashing liquid, you are also using more water to clean.
4. Instructions for washing dishes properly and safely
1. Soaking bowls and chopsticks
Remove excess food and grease from dishes with a rubber spatula or paper towel.
Do not pour grease down the drain as it will clog the drain. In this case, it is necessary to use a very strong drain cleaner to quickly clean the drain pipe.
Before washing greasy dishes, or burnt pots/pans. To do this, pour 1 to 2 tablespoons of dishwashing liquid into a sink full of hot water. Dip dirty cookware. Soak for about 15 to 30 minutes then to rinse.
Note: Read your cookware manufacturer's label or instructions before submerging in water.
2. Wash with clean dishwashing liquid
Pour 1 tablespoon of dishwashing liquid into the sink with hot water. Start scrubbing lightly soiled items like utensils and glasses, followed by plates, bowls, and finally cookware. Be sure to scrub every part of each item, including the handle of a coffee cup or saucepan, where finger oil accumulates.
Change the dishwashing liquid when it is greasy or when the stain has not disappeared, otherwise the film and soil on the dishes will not be completely removed. Don't pile them up in the sink, wash them one by one and hang them up by the handle. Beware of glassware, especially when washing delicate items that can break and potentially cause injury.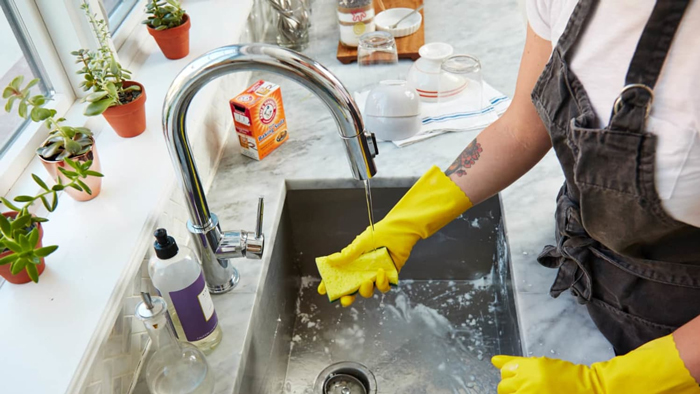 3. Rinse with clean water
After scrubbing is complete, rinse dishes with cold water to remove soap. Fill the sink with water and dip the dishes in to rinse, changing the water as needed. Make sure to rinse the inside of cups, bowls, and glassware. You can also wash your dishes under the tap but be aware that constant flushing will increase your water bill.
After washing, double-check each item and make sure it's cleaned properly, you shouldn't leave food or sauces or soaps on your dishes. Make sure to wash all of those stains off before drying the dishes.
Using dishwashing liquid is important, but which one should you use? Look for an ultra-clean dishwashing liquid that can tackle stubborn grease stains in just one wash, an unscented dishwashing liquid that's also suitable for your skin. Not only does it remove grease and dirt, it can also save you money.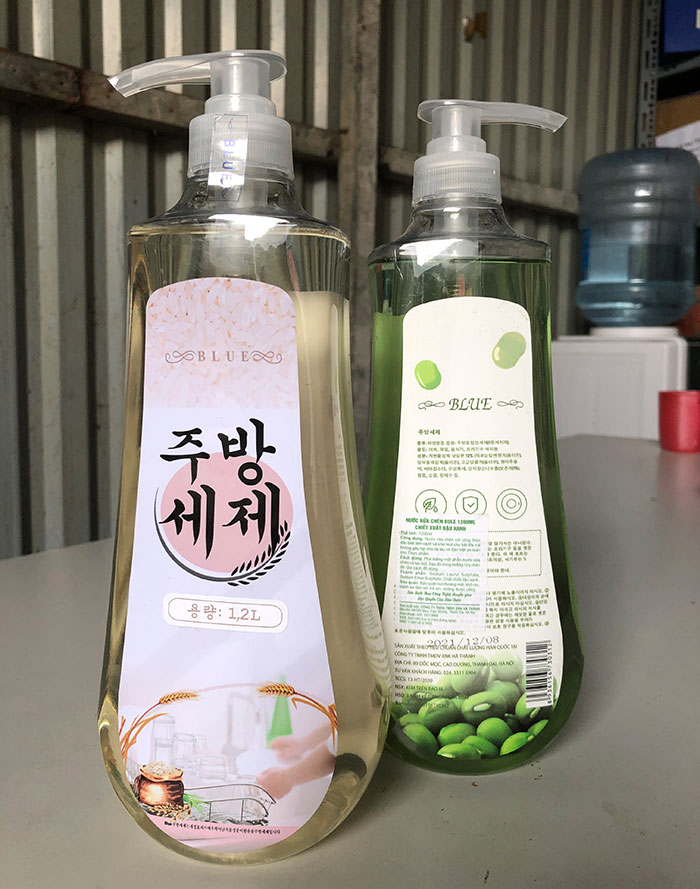 Using dishwashing liquid is important, but which one should you choose? Look for a product that tackles stubborn grease, creates long-lasting bubbles (to save you on excess liquid), and is right for your skin. We especially like the line of Blue Cereal dishwashing liquid and Green Beans dishwashing liquid.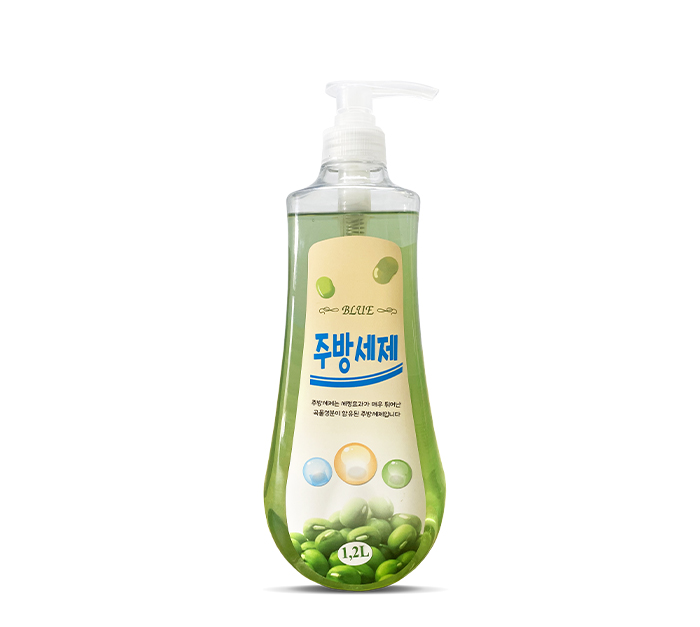 If you are interested in knowing more details about our products? Visit our cleaning products page – Blue Ha Thanh by clicking on the link below: